Regular price
$46.99 USD
Sale price
$9.99 USD
Unit price
per
Sale
Sold out
Why SockShoes? Here's 5 Reasons Why: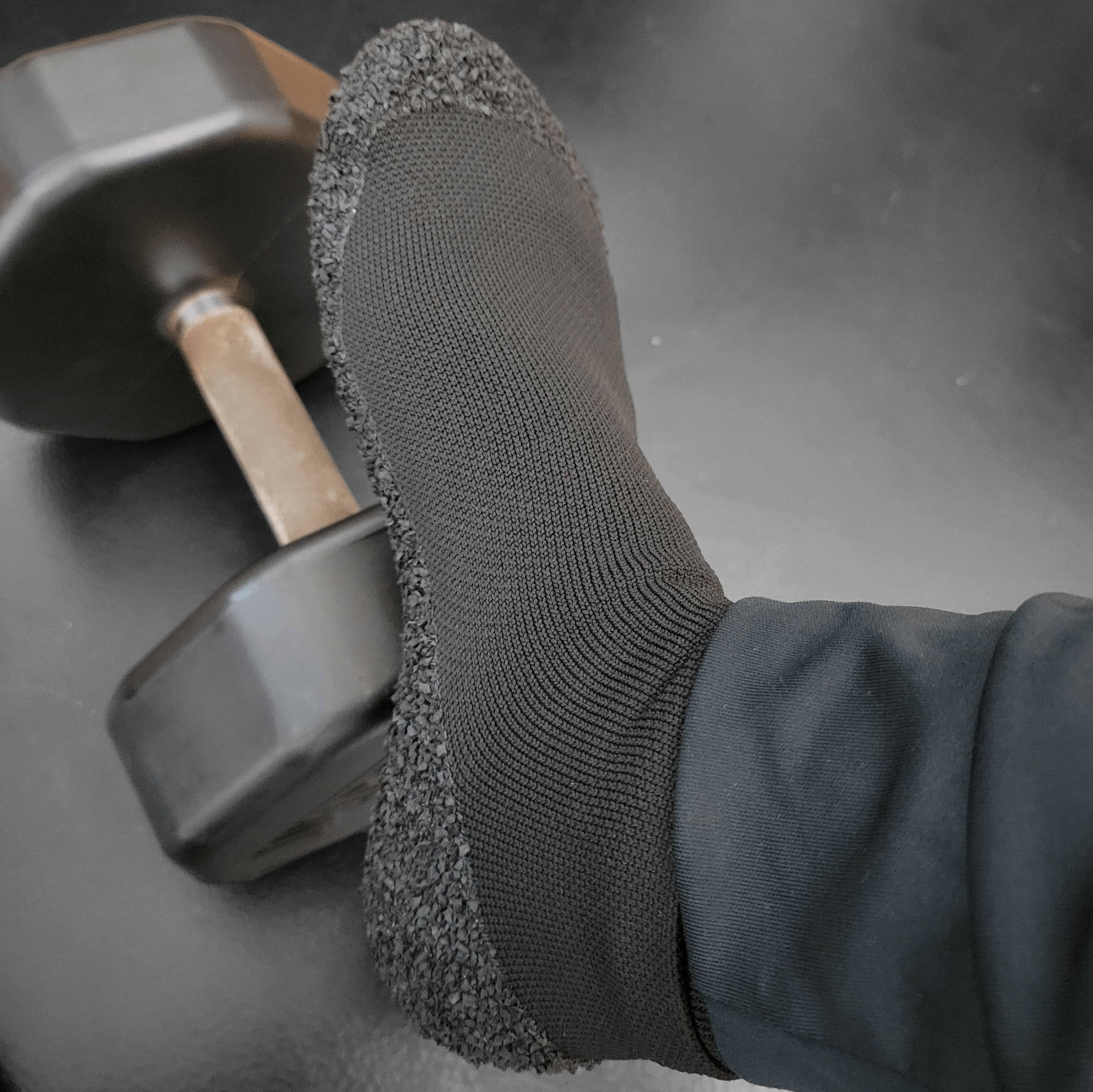 If you love gyming in joggers or shorts, SockShoes are that final missing piece for gyming in comfort. The stretchable and breathable fabric molds to the shape of your feet, giving you the freedom to move and exercise without any discomfort. Whether you're hitting the treadmill or engaging in high-intensity training, SockShoes are your perfect companion for a comfortable and enjoyable gym session.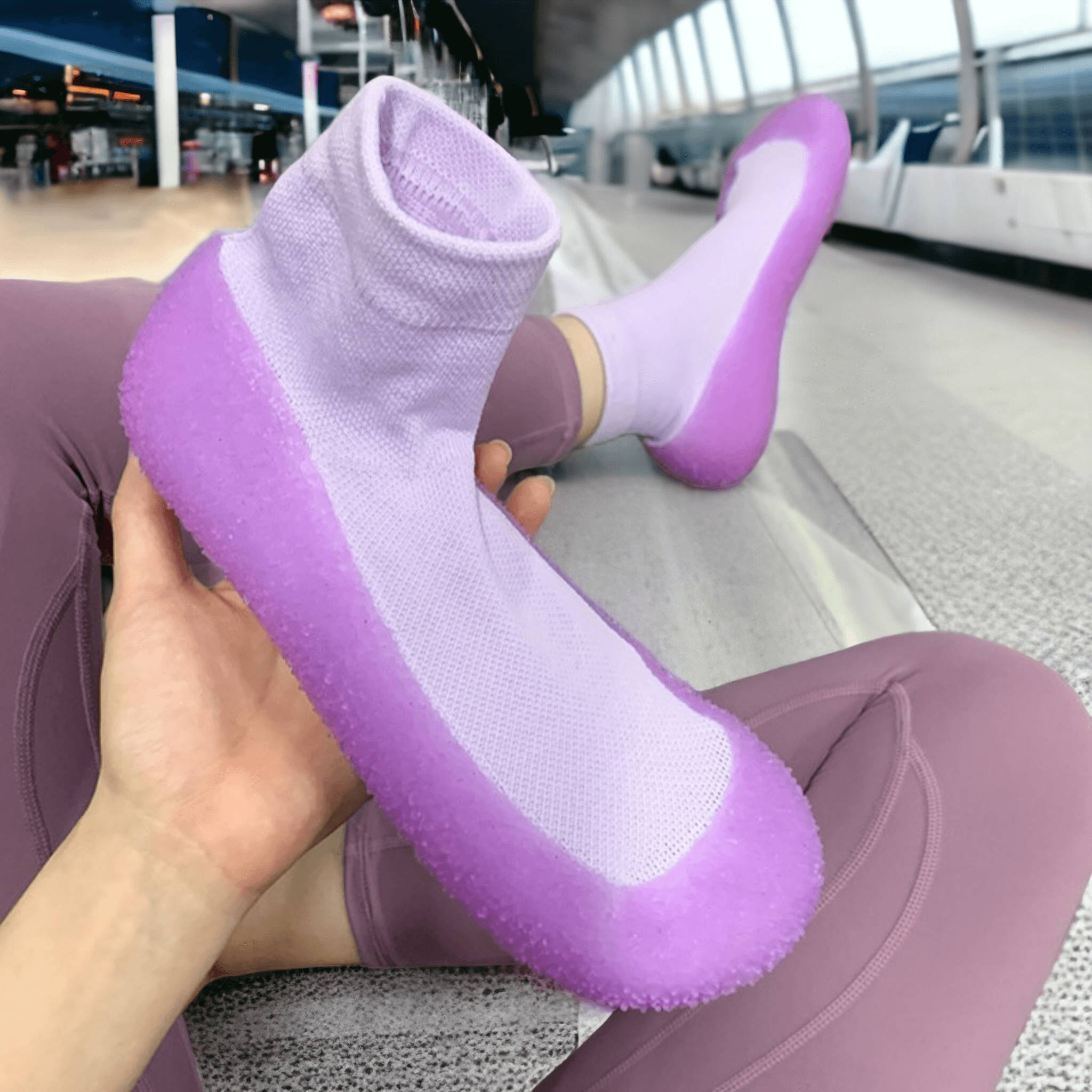 Embark on your adventures with SockShoes and travel in unparalleled comfort. Say goodbye to bulky sneakers or uncomfortable sandals and embrace the lightweight and flexible design of SockShoes. Their slip-on style allows you to breeze through airport security checks, while the cushioned soles ensure a comfortable walking experience throughout your journey. Whether you're exploring new cities or trekking through natural wonders, SockShoes provide the ideal blend of comfort and protection, so you can focus on enjoying your travel experiences to the fullest.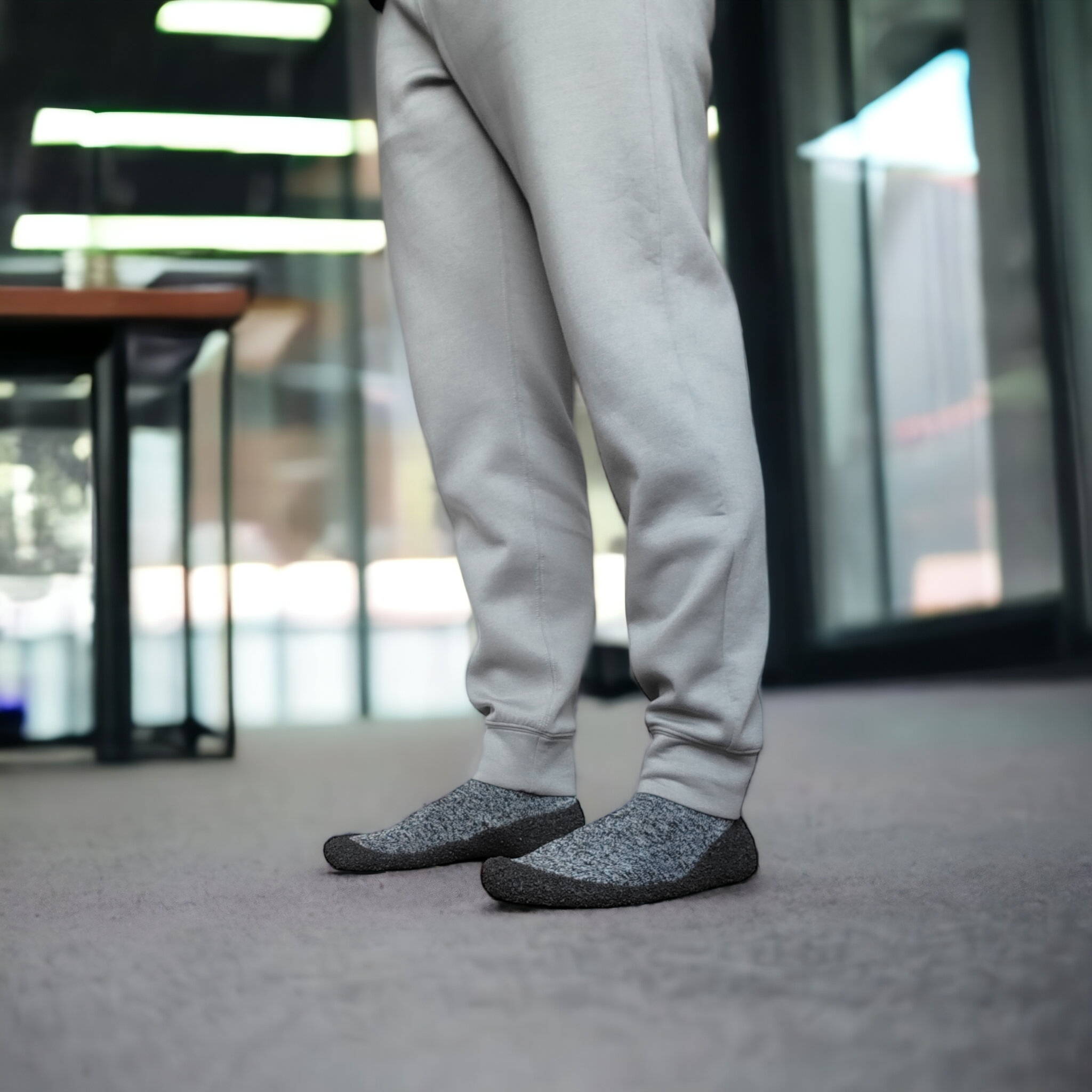 3. Work At The Office in COMFORT
Make yourself at home by switching into SockShoes when you get to work. These versatile footwear options are perfect for those long days at the office. The sleek and stylish design seamlessly integrates into your professional attire, while the soft and flexible material ensures maximum comfort during extended periods of sitting or standing. With SockShoes, you can stay focused and productive throughout the day, without compromising on style or comfort.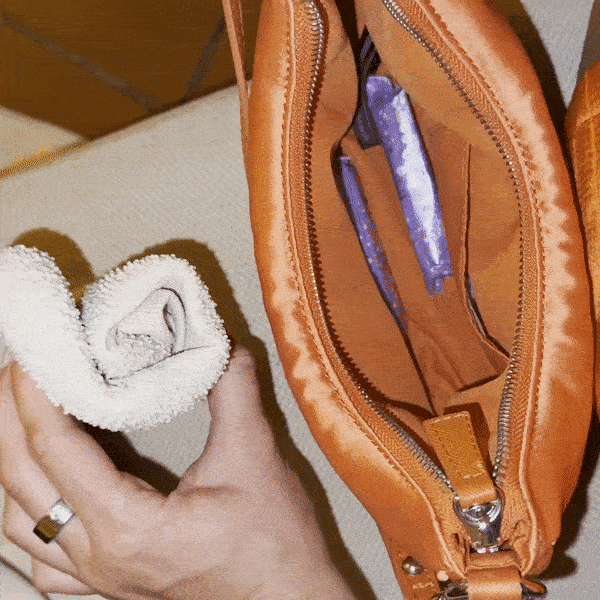 4. Roll up n' Carry SockShoes In Your Purse To Switch Out Of Heels (COMFORT)
Say goodbye to sore feet after a long day in heels. SockShoes are here to rescue you from discomfort and allow you to switch out of your heels effortlessly. Designed to fit into your purse or bag, these compact and lightweight footwear options provide a comfortable alternative when you need a break from high heels. Slip into SockShoes, and let your feet relax and rejuvenate while still looking stylish.
5. Because COMFORT is THE Priority
It doesn't matter where you are or what you're doing, COMFORT FIRST ALWAYS. Whether you're hitting the gym, traveling, working, or taking a break from heels. That's why we've crafted SockShoes to provide a unique experience that combines the ease of slipping on socks, the protection of shoes, and the mesmerizing comfort of joggers.
SockShoes can be worn for:
Switch into them to get comfy at work or anywhere you want to be comfortable!
Shipping & Returns

Shipping takes 5-15 days.

Each orders comes with tracking number.

Free returns and refunds on all orders.
Share
View full details